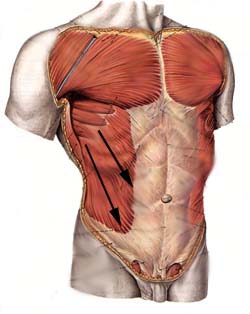 I am sore.
The only thing that really hurt are my obliques, but everything feels pretty fried. Mostly I am mentally fatigued, I went to bed last night at 9:30 and was OUT till 7. We'll see if the
DOMS
monster attacks me in my sleep tonight.
I am taking some time today to streach out, and I'm still going to do my
DE squats
tonight, but I'm going to keep them light and quick. I feel good. I set out to challenge myself.. and maybe a few others, and I passed. My super secret goal was to finish in under an hour and I pretty much murdered that one (51 minutes). I skipped my workout this morning, but I don't think I'll have to skip anything else this week.