I have that song stuck in my head.
Otherwise I'm having a good day (so far).
Rowed out to Ballard and back this morning. The boat was moving well, and the water was flat.
I have a good cup of coffee, and work is busy enough without being slammed.
Happy friday.. apparently.. who knew.
Opening day rac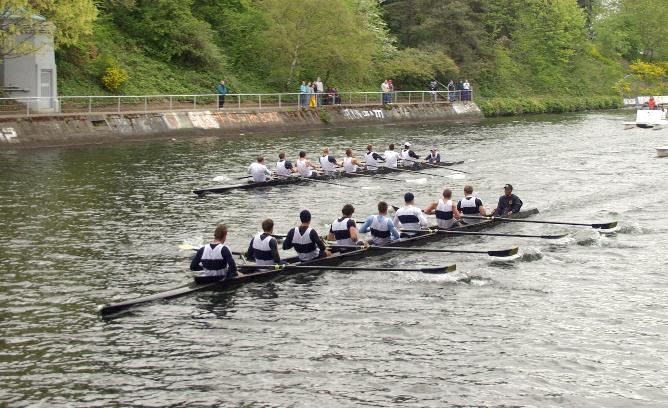 es are tomorrow!
I will be on the bank watching, the wife will be racing. Opening day is always a good time, and really has to be seen to be understood. This year the racing won't be too exciting. The UW looks to win most of the collegiate races, and the master's races are mostly local teams, but the atmosphere is always fun, and the venue is truly one of the best for rowing. The spectators are literally right on top of the course (you can get an idea from the picture to the left) and it gets louder and louder as you get closer to the finish line. U-Dub students are always into it. It's a blast. Hopefully the rain will let up.
Have a good weekend!
Mahalo.